McKinney On-Site Truck Repair
McKinney On-Site Truck Repair – Truck Repair Services – McKinney, TX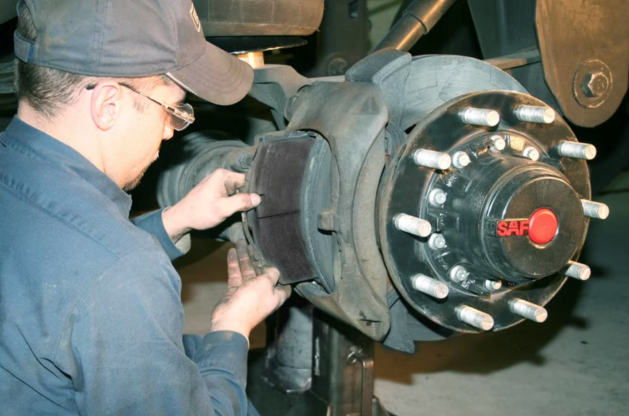 McKinney On-Site Truck Repair is your best choice for truck repair services. We have a team of experienced and qualified technicians who can handle any repair job, big or small. We also offer competitive rates and convenient 24/7 service. So don't hesitate to call us at (469) 946-9857 when you need truck repairs done right, the first time.

About

McKinney On-Site Truck Repair
So you need repairs done on your semi truck. Or is it part of your farm equipment? Or maybe a bus? In any case, the most trusted source for industrial vehicle repair is McKinney On-Site Truck Repair.
Now that word "on-site" should stand out, because it means we come to you with our certified mechanics. There's no towing. Nor will your truck gather dust while it waits its turn, because we have some of the fastest turnaround times in the industry.
McKinney On-Site Truck Repair services all major brands of trucks, including:
And we're not limited to just 18-wheelers. We also service:
Buses 

Farm Equipment 

Dump Trucks 

Garbage Trucks 

Box Trucks 
Just give us a call at (469) 946-9857.
McKinney On-Site Truck Repair

Service
Service For Your Entire Fleet
We don't just fix one truck and say goodbye. Not when you have a whole fleet of big girls that could use some TLC. Our team does both repairs and preventive maintenance for any-sized fleet. You'll get things like:
Tune-ups

Oil changes

DOT inspections

Fluid flushes and refills

Battery checks
We'll also tighten up a few screws here and there. The ones that need it, anyway. Our boys can spot a component about to give way from a mile away.
You're In Good Hands
When you call McKinney On-Site Truck Repair, we'll give you an estimated time of arrival. We always try to be as prompt as possible, but sometimes traffic or other unforeseen circumstances can get in the way. However, we'll keep you updated every step of the way.
The bottom line is you'll rarely have to wait long. We have decades of combined experience with 24/7 emergency roadside service and onsite truck repairs.
Once we're done, we'll do a full walkthrough with you to show you what we did and how everything is running. We want to make sure you're happy with our work before we leave.
After all, your satisfaction is our number one priority. Call us at (469) 946-9857!
Engine Diagnostics, Engine Repair
There are lots of symptoms that go with engine trouble. Maybe it's loss of power. Perhaps she's running too hot. Or giving hard starts when cold.
Our diagnostic equipment will find out what's wrong. After that, it's a simple matter of performing the repairs. We'll get her back up and running in no time.
Brake Repair and Replacement
If your truck is stopping slower than it used to, or you're hearing grinding noises, it's time for brake repair. Our technicians will take care of everything, from fixing small problems to complete system replacements.
Discs, drums, pads, rotors, reservoirs, compressors, chambers, and so much more are all in our wheelhouse for perfect service.
Contact us today at 469-946-9857.
Diesel Truck Repair and Maintenance
Diesel trucks are the workhorses of the world. And like any workhorse, they need regular care to stay in top condition. That's where McKinney On-Site Truck Repair comes in. We're your one-stop shop for all things diesel truck repair and maintenance.
From oil changes to engine tune-ups, we do it all. And if you're in need of more serious repairs, we've got you covered there too. We're certified to work on all major brands of diesel trucks, including: Mack, Kenworth, International, Peterbilt, and Volvo. 
And remember, we come to you. No towing necessary.
Suspension Service
A bad suspension is dangerous. It affects steering and handling, which is not a good thing for 80,000 pounds of steel moving at 60 miles an hour.
When our team arrives at your site to inspect the suspension, we're looking for:
Leaks

Worn hoses

Damaged airbags or springs

Weakened shocks or struts

Missing or damaged U-bolts

Excessive rust or corrosion
Once we've got a handle on the problem, we'll get to work fixing it. We can do anything from simply topping off fluids to complete system replacements. Just call us at (469) 946-9857!
Air Conditioning Service
A truck's A/C system works a little differently than your car's. That's why it needs special care from someone who knows what they're doing. Our team is certified to work on all major brands of truck air conditioners, including: Freightliner, Peterbilt, Volvo, and Mack.
When you call us for A/C service, we'll come to you and check the system for leaks. We'll also inspect the compressor, evaporator, and condenser. If everything looks good, we'll recharge the system with refrigerant.
And if there's a more serious problem, like a damaged compressor, we can take care of that too. We keep a large inventory of replacement parts on hand, so we can usually get the job done in one visit.
Trailer Repair
We don't limit our expertise to cabs. After all, your trailer is doing tons of work. It's got the manifest–and that manifest needs to get to where it's going.
We fix all parts of a trailer, including axles, brakes, lighting, latches, and locks. Nor do you need to worry about what kind of trailer you use, because we know our conestogas, reefers, low-beds, curtainsides, hotshots, and step-decks. Plus, well, all the others.
It's our creed to get your trailer up and running again, so you can get back on the road.
DOT Inspections
The Department of Transportation requires all commercial vehicles to be inspected once a year. The inspection covers both the vehicle and the driver.
At McKinney On-Site Truck Repair, we can take care of DOT inspections for your truck. Our technicians will go over the truck with a fine-toothed comb to make sure everything is in tip-top shape. Now you're all set for the road.
Contact McKinney On-Site Truck Repair for all of your heavy duty vehicle repair needs. We're easy to reach by dialing (469) 946-9857.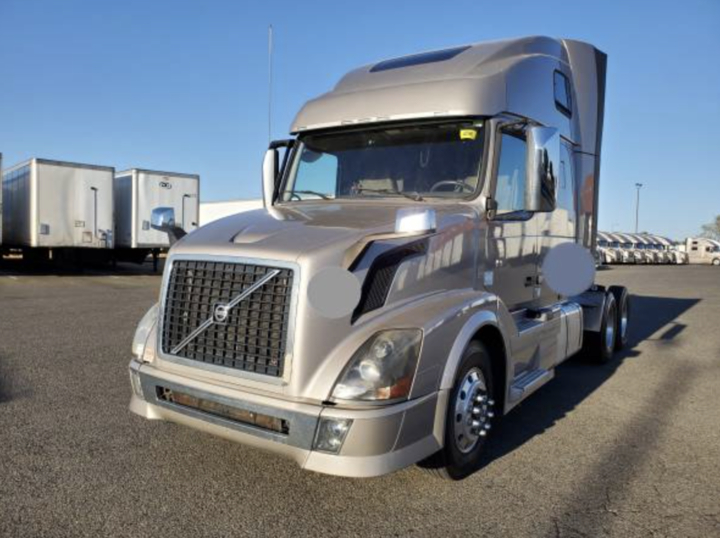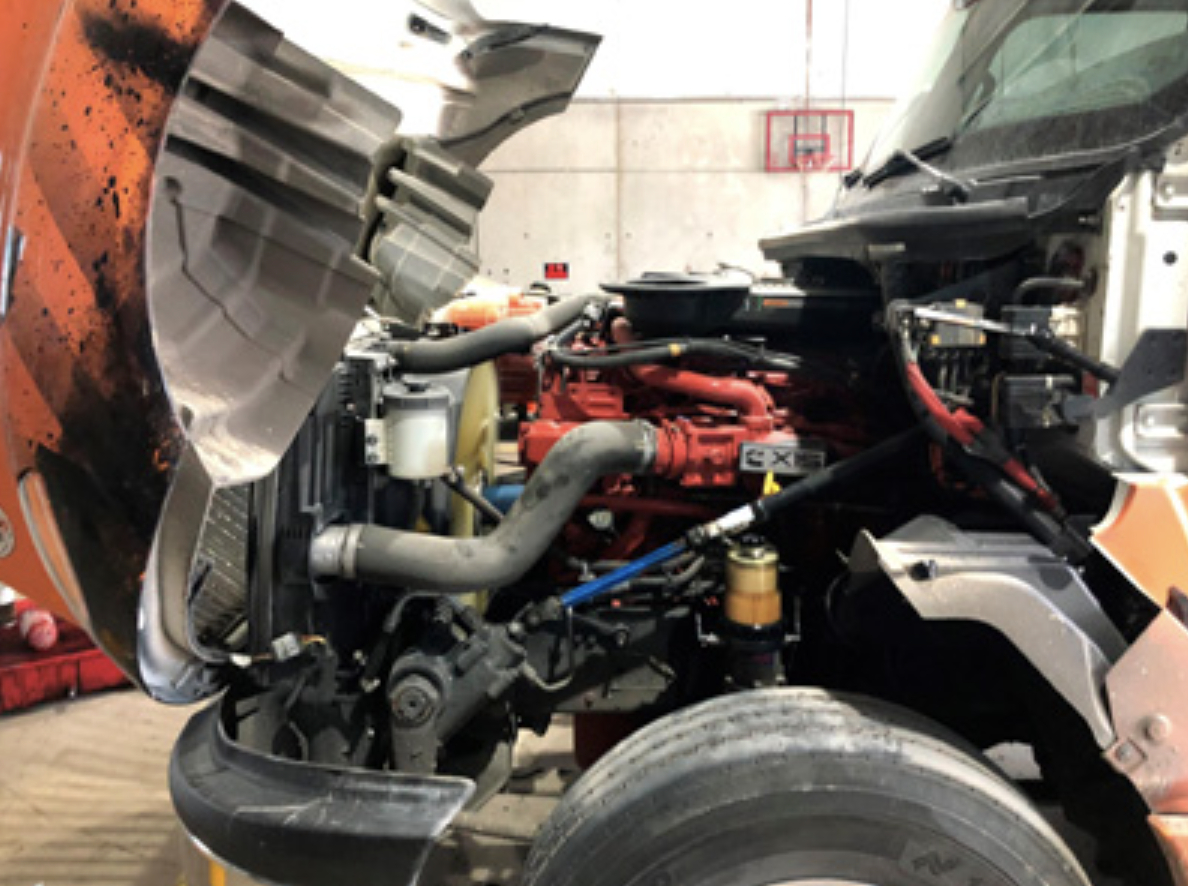 Contact Us Today!
Contact McKinney On-site Truck Repair when you have problems with your truck. We're here to help solve all of your truck repair needs. When it comes to trucks, we know what we're doing. So please, don't hesitate to reach out to us!
Just dial (469) 946-9857 today and get free estimates.